Social Media Customer Service
An increasing number of people are using social media chat functions (such as Facebook Messenger, Instagram Messaging, Twitter, etc.) to contact brands for customer support. Social customer service refers to any customer service, technical support, or product assistance that takes place via social media messaging tools. From answering simple questions to resolving complex customer problems, social media customer service is here to stay.
So when thinking about social customer services as part of your overall strategy, Overdrive can work with your team to support, or fully manage your social customer service. Click to Contact Us 
FAQs
Why is customer service important on social media?
In a way, social media customer service can help increase sales and improve brand loyalty. About 50% of US consumers prefer a brand that has a social media team dedicated to answers questions and concerns.
How do you respond to a social media complaint?
The most essential thing to do when responding to a complaint on social media is to respond quickly. Other users may take notice of complaints that are unanswered on your various social media pages.
How do you handle customer complaints online?
The first step in managing customer complaints online is to truly listen to the customer and the complaint. From there, it is essential to not only apologize, but also to provide an effective solution to the customer's issue. Lastly, be sure to thank the customer – this will improve your chances of retaining customers moving forward.
This definition is part of the Demand Ops Map. Get your PDF map with links here.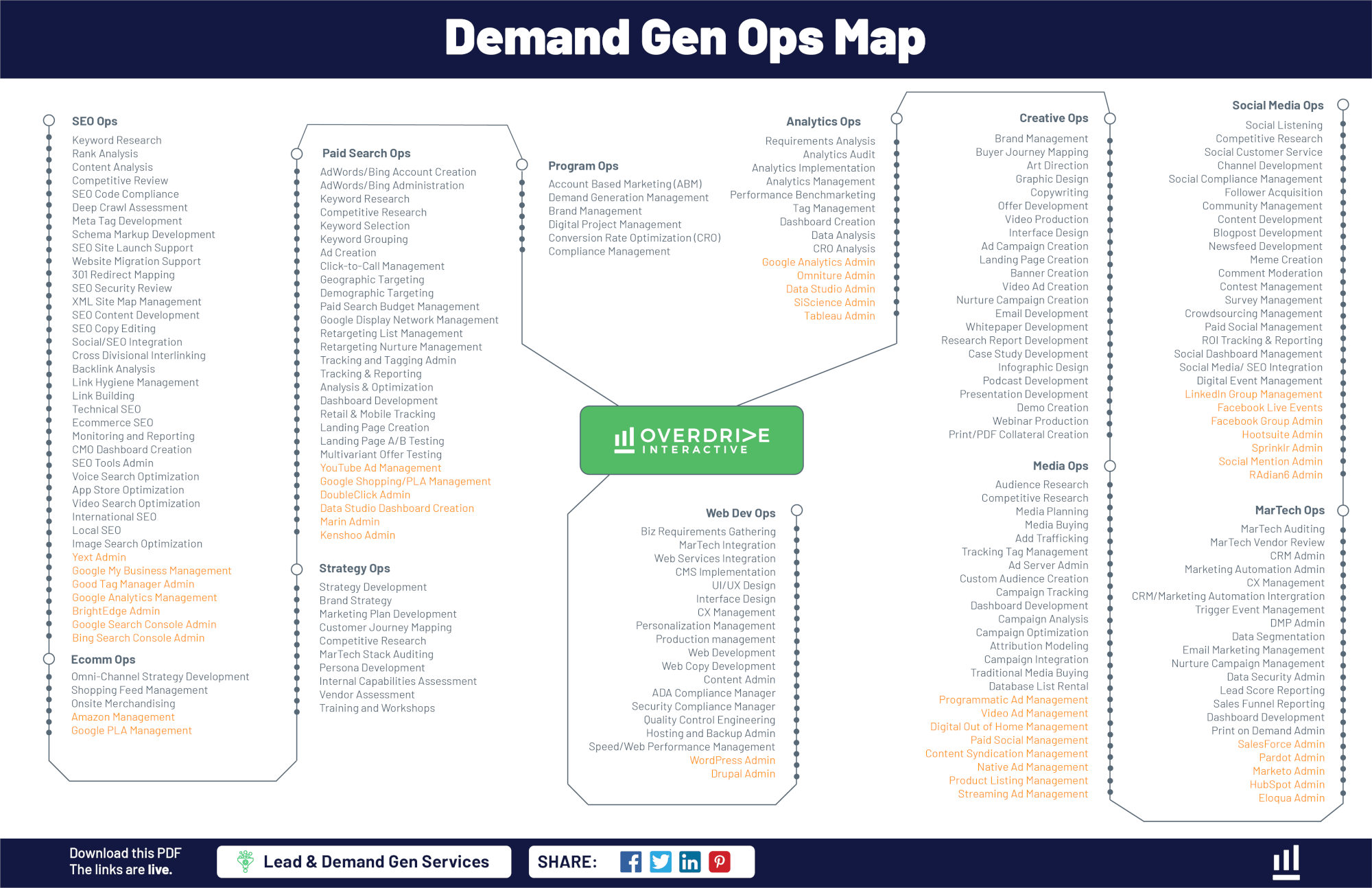 Click here to get the Demand Ops Map
Knowledge Center
Learn. Share. Succeed.
Benefit from our Demand Gen Expertise
Take action. Achieve your goals.