Social Media Dashboard Management 

Marketing professionals use social media dashboards to coordinate, follow and analyze a brand's presence across many social media outlets at once, as opposed to individually managing and tracking each channel (which quickly becomes a logistical nightmare). 
Effective dashboards make it more standardized, efficient, and effective to publish across multiple platforms. Features often include content creation and scheduling, analytics and management tools, and collaboration tools to enable multiple people to work together easily on a single project. Additionally, some social media dashboards have social listening tools that monitor conversations across channels in order to provide even more insight into your brand's successes and shortcomings. All this activity and insights will give you a great basis for making data-driven, actionable decisions.
So if you and your team are struggling to manage your dashboard tools or looking to get more out of them, the social media team here at Overdrive has years of experience partnering with organizations like yours. Click to know more about our Social Media Services.
FAQs
How do I create a social media dashboard?
When creating a social media dashboard, be sure to set clear and definable goals, while also highlighting your Key Performance Indicators (KPI's).
What is a social dashboard?
A social media dashboard is a social media management tool that companies can use to organize a social media presence throughout multiple channels or accounts, via a single interface.
This definition is part of the Demand Ops Map. Get your PDF map with links here.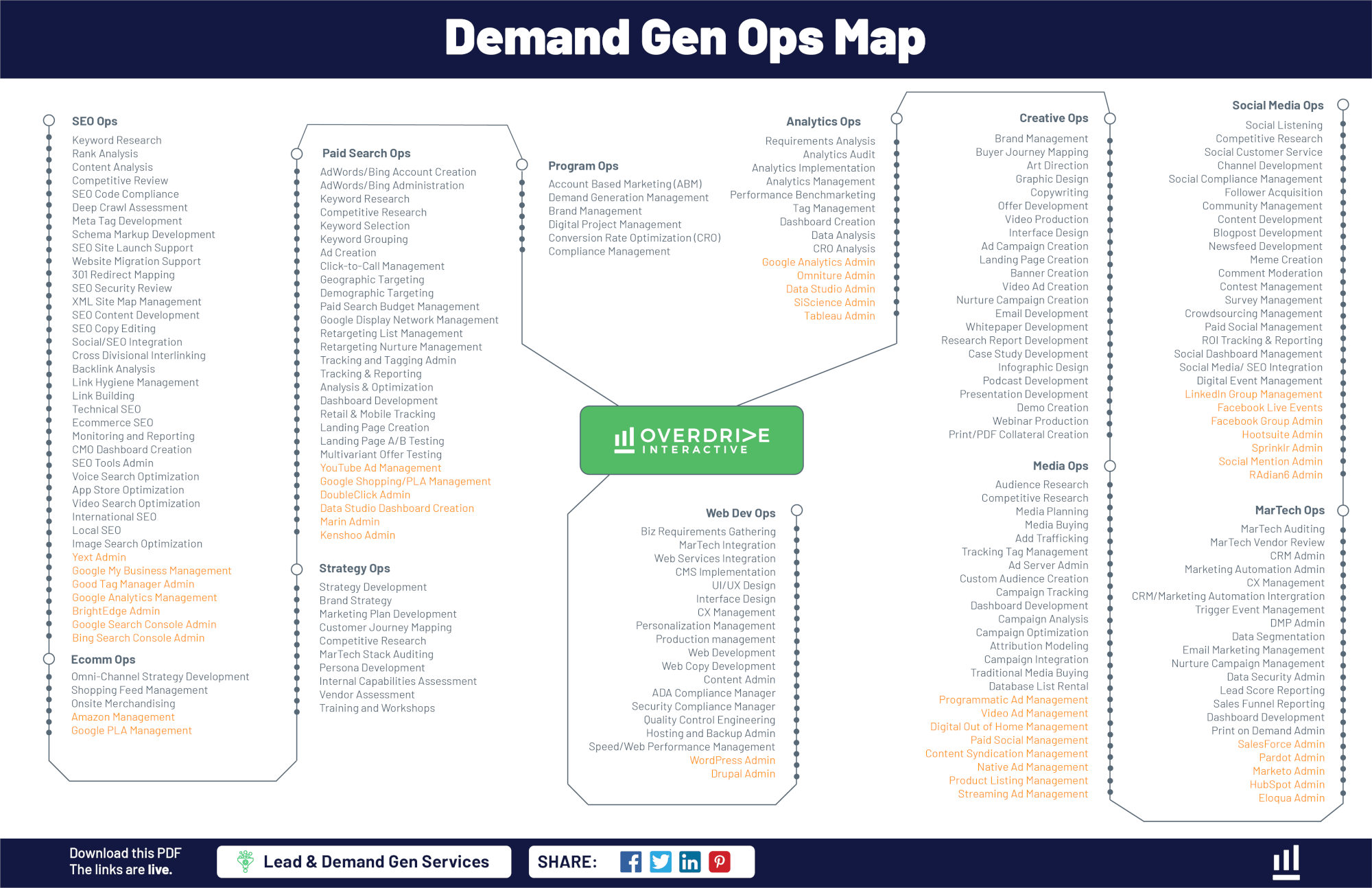 Click here to get the Demand Ops Map
Knowledge Center
Learn. Share. Succeed.
Benefit from our Demand Gen Expertise
Take action. Achieve your goals.