Digital Strategy Development
So, you think you're ready to roll out your marketing programs, huh? Not so fast! First, you need to develop a marketing strategy. What does "strategy development" mean for marketing, you ask? Well, to develop a marketing strategy means to isolate/identify your business's target market (ie your ideal customer), decide on some measurable goals, conduct market research and implement a plan to reach your goals (from step 2), using the tactics and marketing activities suggested by your market research.
Key components of your strategy development should include:
Target Markets: A target market is a particular segment of a population identified through market research as the ideal customers for your business. Criteria for a target market include income level, age, geographic location, and many other variables.
Goals: Precise goals are a key element of your marketing strategy. Generally, your goals should focus on finance and distribution milestones that will give you a clear indicator of whether your marketing strategy is working.
Research: Thorough market research will prevent wasted effort and help tweak your marketing so you can reach your target market most successfully.
Evaluation & Adjustment: Strategy development doesn't end once your campaign drops and leads start rolling in. You must continue to evaluate, adjust, and fine-tune your strategy to achieve continued growth.
Here at Overdrive, we'd love nothing more than to partner with you and walk you through all the key elements of your marketing strategy development and set you up for long-term success. Click to Contact Us.
FAQs
When should strategic planning be done?
It is important to begin the strategic planning process early on in an organization's life. Over time, additional planning may be needed when major events / changes occur for an organization.
What is business strategy development?
Business strategy development is the process of setting up specific goals, and then developing a plan which will help your organization achieve those goals.
Why is strategic development important?
Strategic development is important because it provides structure to your company. With established goals and KPI's (Key Performance Indicators), your organization will have a better idea of what to focus on.
This definition is part of the Demand Ops Map. Get your PDF map with links here.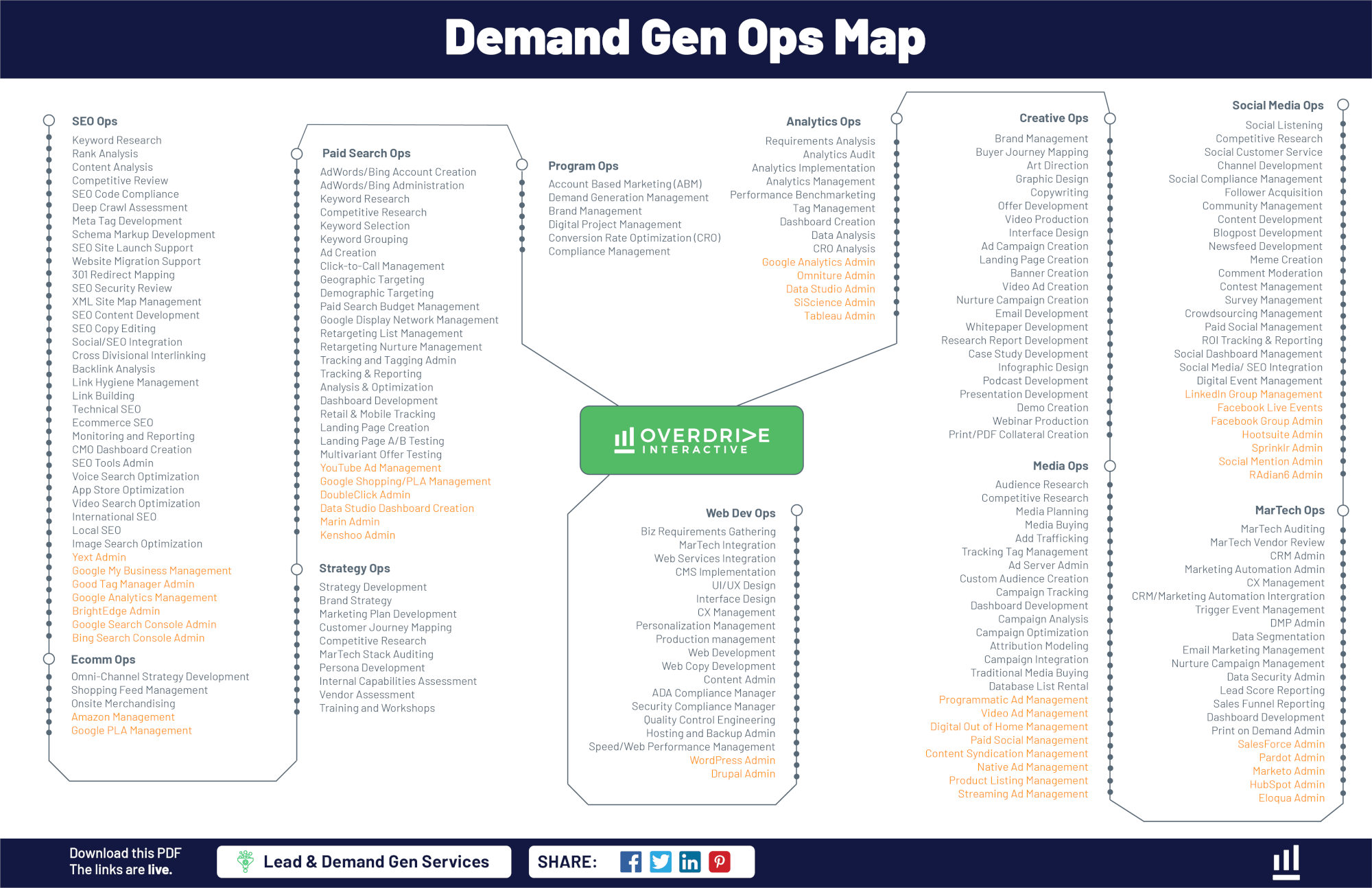 Click here to get the Demand Ops Map
Knowledge Center
Learn. Share. Succeed.
Benefit from our Demand Gen Expertise
Take action. Achieve your goals.