Marketing Plan Development
Marketing Plan Development essentially involves summarizing your company's marketing goals and your target customer, along with an outline of the tactics necessary to meet those goals.
Being in charge of your company's growth and marketing is a huge responsibility, and it's integral to your company's success. With stakes this high, you can't "wing-it" or depend solely on your gut instinct. It's critical that you have a strategic plan covering all aspects of your marketing activities (tactics, budget, systems, goals operations, messaging, etc.). Creating a plan will not only remove the guesswork from your marketing efforts, but it will also keep them laser-focused, which will set your business up to measure marketing success through tracking, benchmarking, and analytics.
Here at Overdrive we'd love nothing more than to partner with you and walk you through all the key elements of your strategic marketing plan and set you up for long-term success. Click to Contact Us.
FAQs
How is a marketing plan developed?
An effective marketing plan should contain two main elements: a summary of your marketing team's goals and objectives, as well as the tactics required to achieve your overall marketing strategy.
How do you implement a marketing plan?
There are a lot of steps needed to effectively implement a marketing plan, but it is an important task and is worth the effort. Ensure that your marketing team is fully staffed, and that the right expectations are set. Communicating effectively among your team is key.
This definition is part of the Demand Ops Map. Get your PDF map with links here.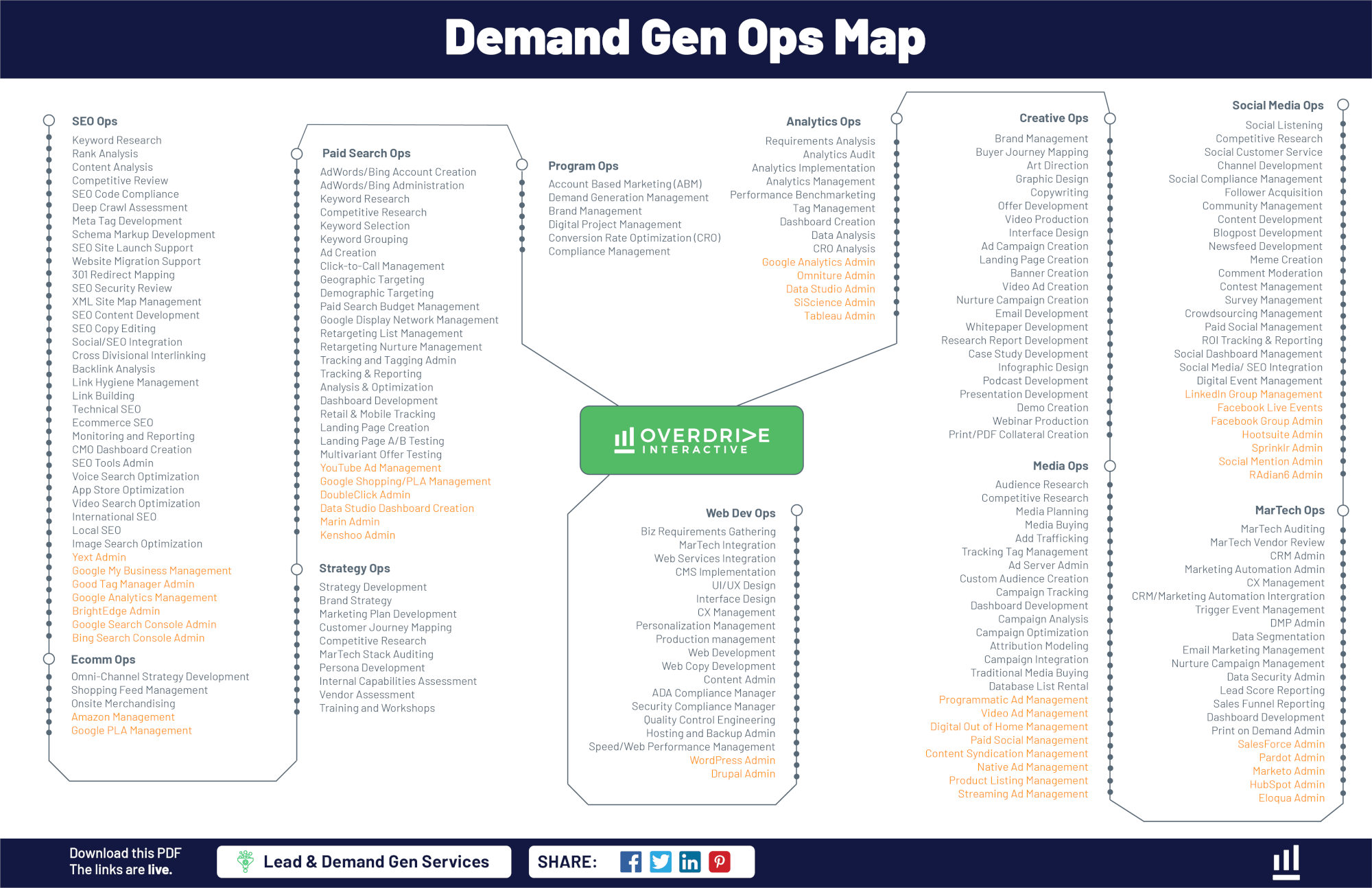 Click here to get the Demand Ops Map
Knowledge Center
Learn. Share. Succeed.
Benefit from our Demand Gen Expertise
Take action. Achieve your goals.