Traditional Media Buying refers to the process of an advertiser negotiating ad purchases and rates directly with an outlet or platform's sales representatives. This process (which some might call out-dated) can be time-consuming and can result in increased costs on the part of the advertiser. 
The Two Main Steps in Traditional Media Buying are: 
Establishing Relationships

– Media buyers, like all good salespeople, should be competent in forging and maintaining connections with "media vendors" (channel owners and publishers). Today, with automation tools being used more often for ad purchases, it may not be as necessary to foster a relationship with a media vendor. However, it's still a good skill that might come in handy.

Negotiating & Buying, Buying, Buying

– Once your ads are ready to be distributed and RFPs are sent, the next step is negotiating the ad space purchase. Many factors contribute to an ad space's price, including exposure and traffic. An ad space might seem expensive, but if you've done your homework precisely, the big spend will be justified by a big return.
So if you're struggling with your media buying efforts, then you're in the right place. For years, Overdrive Interactive has been the leader in all forms of media buying and advertising. Click to contact us.
FAQs
What is media planning and buying?
Media planning is the process of selecting various media platforms to place ads on, with the purpose of achieving an advertiser's campaign goals.
What is traditional media advertising?
Advertising on traditional media involves placing ads in places that existed before the internet began. This includes ads on the radio, newspaper, TV, and more.
Why is media buying important?
Media buying is important because it's another arm of digital marketing and is a great way to increase the number of leads an organization receives – ultimately leading to an increase in revenue.
This definition is part of the Demand Ops Map. Get your PDF map with links here.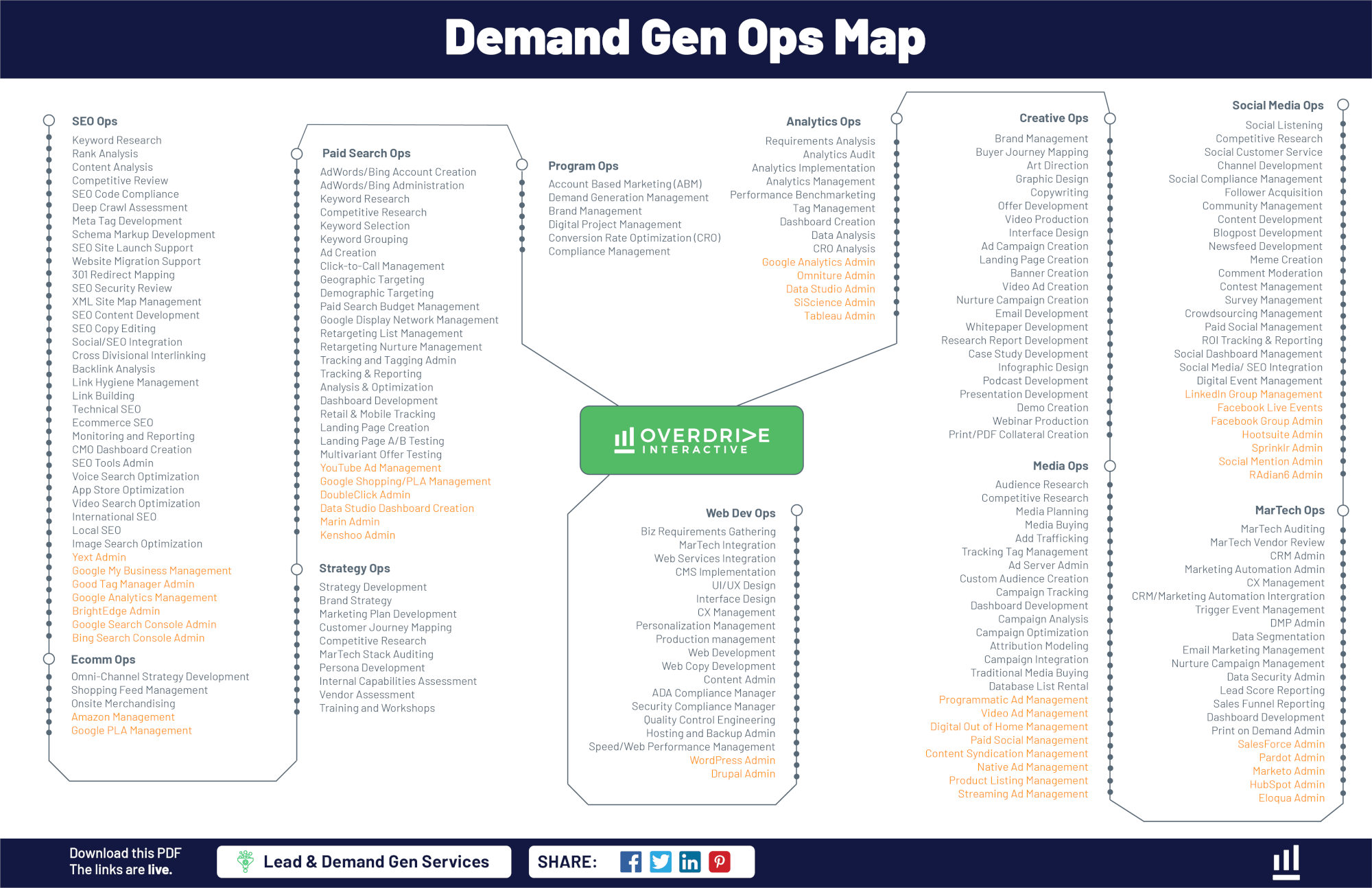 Click here to get the Demand Ops Map
Knowledge Center
Learn. Share. Succeed.
Benefit from our Demand Gen Expertise
Take action. Achieve your goals.