Customers today demand new, fresh website content on a regular basis — a project that can quickly become overwhelming. To keep up with the demand, you might want to enlist a content manager/administrator. 
A website content administrator does just what the job title suggests: they oversee the content on your website. Often, they manage and assign tasks and projects to a team of dedicated content producers. They also typically monitor website traffic metrics and rankings on search engines. Additionally, they often work closely with SEO Ops to make sure that website content meets SEO specifications.
We have years of experience managing and producing content for enterprise brands. Let's talk about how we can support your website with organized and freshly produced content. Click to know more about our content marketing services.
FAQs
What does a web content administrator do?
Simply put, web content admins are in charge of providing a website with high quality, relevant, and original content.
What is a web content manager?
A web content manager oversees all content implemented into a website. Typically, they manage a team of content writers and assign various tasks to their teams.
How can I be a good content manager?
This definition is part of the Demand Ops Map. Get your PDF map with links here.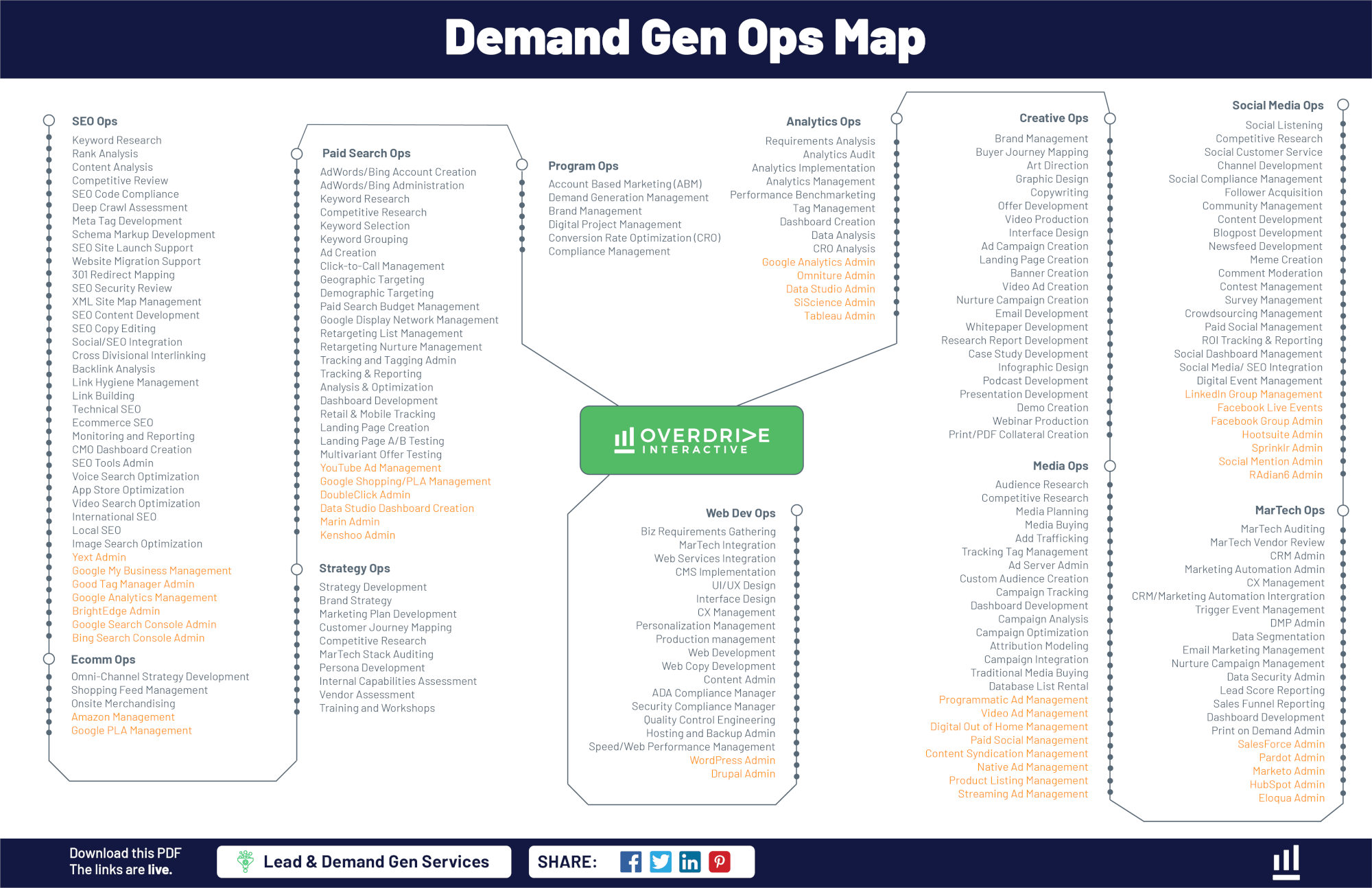 Click here to get the Demand Ops Map
Knowledge Center
Learn. Share. Succeed.
Benefit from our Demand Gen Expertise
Take action. Achieve your goals.