Cross- Divisional Linking
Cross-divisional linking is seen as being a process for linking two sites together. These two sites could be owned by two different brands, or by the same organization – but cross-linking will bring both sites together in a mutually beneficial fashion, allowing users to see sites that have similar content to what they're currently browsing, or which might be a better fit for what they're looking for. In addition, cross-linking fulfills a unique role, regarding search engine optimization. When you're looking at search engines and how they operate, one critical factor to consider for your website is link popularity – which is how search engines are able to look at your link and then determine its particular value and relevance vs. that of other sites out there that are covering the same given topics. Once this calculation has been determined, it will then be reflected in your search ranking. Some ways you can focus on making your site stand out and rank well in search engine results are by helping them learn your site's structure, working to improve the relevancy of your pages, and by also tuning up some of your pages to show a better sense of authority, for when these search engines are going through and evaluating them.
In order to rank well, you're going to need to have the absolute highest content quality that you can possibly come up with. You should also take a look at your themes and your user experience, making sure your site is fast and implementing software that works to enhance your end user's experience. Additionally, when you're Cross-Linking, the key thing you're going to want to do is to connect your sites with keywords that have a strong anchor and alt-image texts. "Anchor text" refers to visible, clickable text inside a hyperlink. Google absolutely loves that, and it enhances your user experience, to boot! But as you're doing all this, keep this in mind: make sure to only place your links in spots where they naturally fit into your site. This part is extremely important, because if search engines take a look at your site and don't think your cross-linking looks natural, then they will most likely penalize you for it. In order to avoid this, just make sure to try and keep these sites separate, from the search engines' viewpoints.
Looking for a partner to take the lead in a strong cross-linking initiative our SEO experts here at Overdrive Interactive are ready to get to work with you and your team to ensure your organization receives maximum benefit from a proper cross-linking strategy. Click to contact us.
FAQs
What is interlinking in SEO?
In SEO, interlinking is used for two primary purposes. The first is to assist search engines in navigating your website and crawling all of your content effectively. Additionally, interlinking passes on page authority to your most important, top-level service / product pages.
What are internal links on a website?
An internal link is formed when a link on a specific website directs the user to a different URL on that same website.
Do internal links affect SEO?
Internal linking greatly relates to SEO, not only for crawling / indexing purposes, but also to provide page authority to your important, top-level pages.
This definition is part of the Demand Ops Map. Get your PDF map with links here.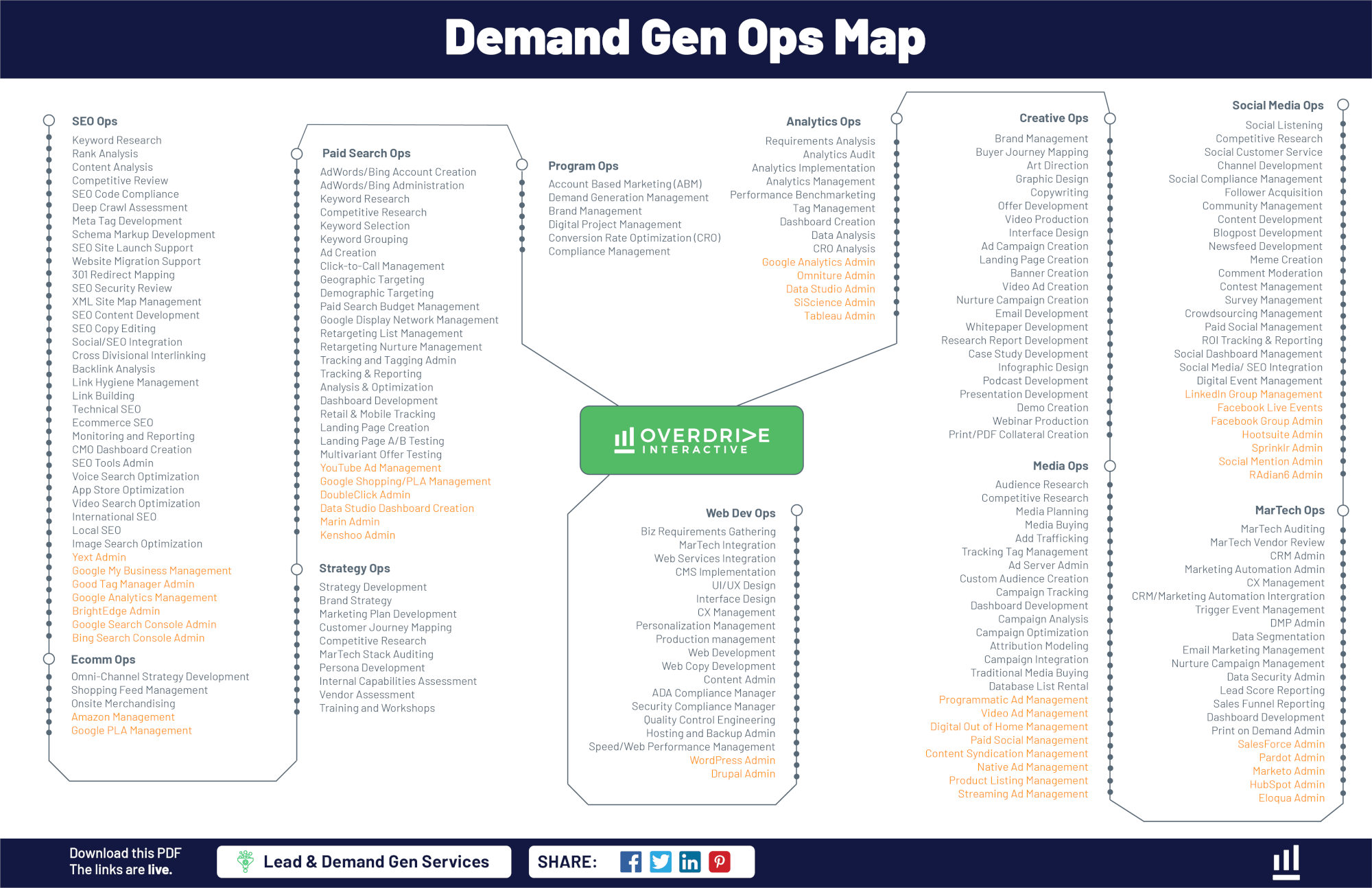 Click here to get the Demand Ops Map
Knowledge Center
Learn. Share. Succeed.
Benefit from our Demand Gen Expertise
Take action. Achieve your goals.