Search Engine Optimization (SEO) Code & Compliance
Submit to the search engine overlords (…Google), or be forever banished to the netherworld of invisibility! Well, maybe that's too dramatic… but not by much! SEO compliance is a serious business – you truly must comply. Google requires webpages to adhere to certain coding and design standards for page elements including content, accessibility, links, relevance, and visibility. If you follow these rules, your page will be visible in searches. However, if you violate the standards, you could lose online visibility, which could be a disaster for your revenue and growth. 
To stay in line with compliance guidelines, consider the following when creating and evaluating your websites:
Content. Search engines prefer pages where the content syncs with links that point to it. In other words, Google knows when you are creating quick, cheap content just for SEO purposes. One of Google's algorithms, Hummingbird, prioritizes quality, lengthier content over shorter, keyword-rich content.
Check URLs. (1) It's best to have a max of two forward slashes (/) per URL -preferably only one. (2) Make sure your URLs include relevant keywords and/or have content relating to the page's main theme. 
Meta Description. Your site's SEO may not be directly affected by your page's meta description, but the meta description does indirectly affect your click-through rate.

Heading Tags. Search engines utilize heading tags to identify a page's subject or theme. Headings should be properly coded and sized (H1 – the most important – to H6) and should include relevant keywords.

Text Graphic Presentation – Many people suspect that excessive usage of italics, bolding, and underlining could slightly impact your rankings in a negative way.

Title Tags. Title tags are HTML coding that defines a page's title. Search engines use title tags in their algorithms and reference them when populating listing titles.

Credible Links. Backlinks are still an important ranking factor and should be included in your SEO strategy/program.

Defined Tags. Tagging and labeling are key pieces in the compliance of your website. These code-level insertions on your site function as signifiers for ADA users. Defined tags assist these tools in knowing what each webpage section is.

Images Searching. In terms of accessibility, it is also important to tag all website images with a precise description.

Linking. For accessibility's sake, your website links must be descriptive. Use the link's copy to inform the search engine of what the link is for. 
If you're interested in understanding your own website's code compliance, we'd be happy to work with you. We'll support your efforts by running an audit and helping ensure your site meets full compliance standards.  Click here to get the audit.
FAQs
What is SEO compliance?
Being SEO compliant allows your pages to be indexed by search engines more effectively, resulting in increased traffic and leads.
Does SEO require coding?
You do not need to know coding to be a successful SEO. It is recommended to know the very basics such as tracking code installation etc.
What is SEO and how it works?
SEO (Search Engine Optimization) is one of the many elements of digital marketing. The goal of SEO is to improve an organization's keyword rankings, organic search traffic, and overall leads.
This definition is part of the Demand Ops Map. Get your PDF map with links here.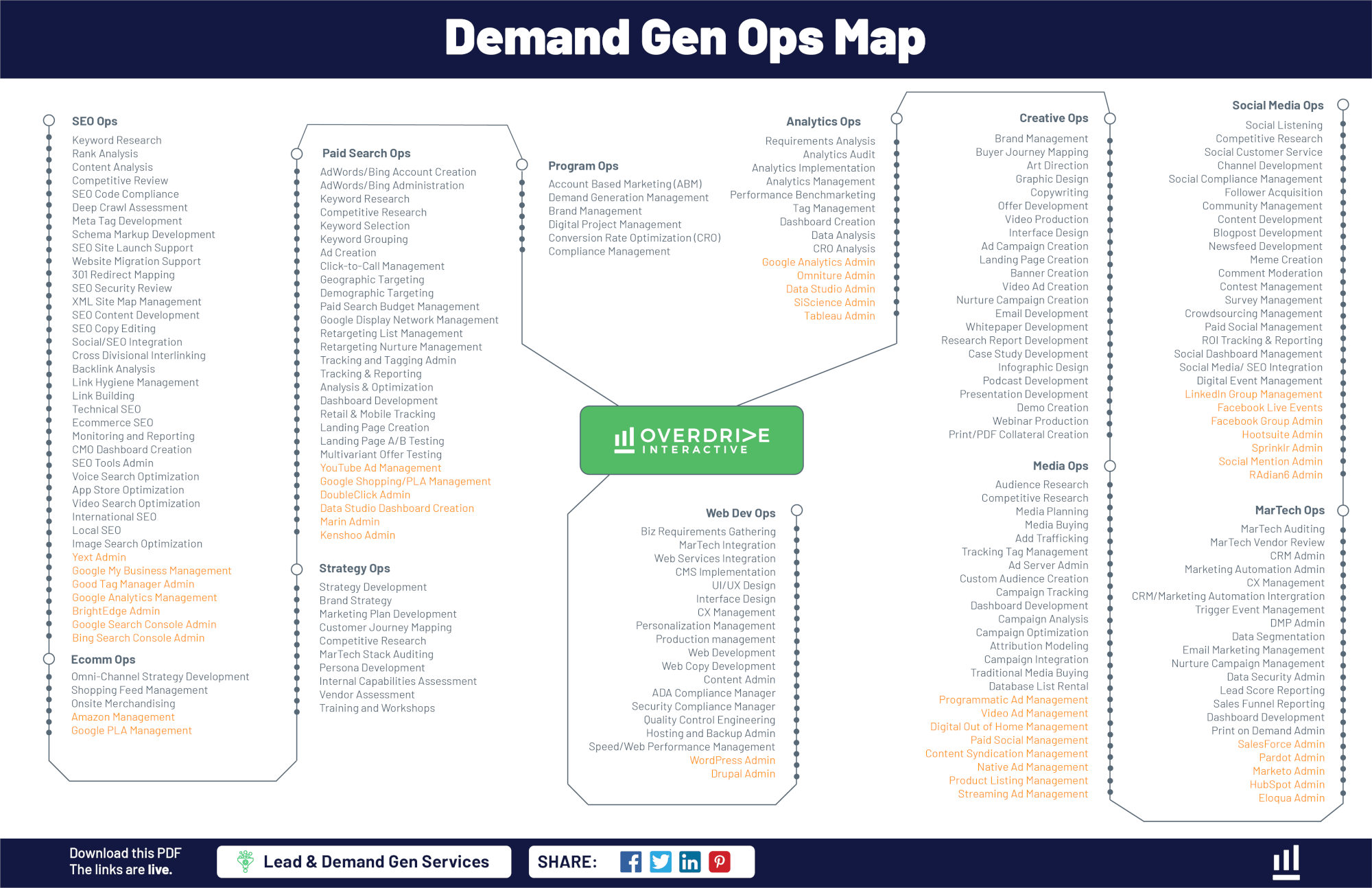 Click here to get the Demand Ops Map
Knowledge Center
Learn. Share. Succeed.
Benefit from our Demand Gen Expertise
Take action. Achieve your goals.